The mission of the UC Santa Barbara Testing Center is to provide a professional testing environment that supports the campus mission of an educational journey of discovery that stimulates independent thought, critical reasoning, and creativity by:
Providing a secure, quiet, clean, inclusive, and accessible environment with knowledgeable and courteous testing staff that

empowers students

to perform at their maximum ability and meet their educational goals.

Striving to support the

accommodations, academic success, and personal growth of students testing in the center and its auxiliary sites.

Serving as the primary liaison between students and faculty, department staff regarding testing services.
The Testing Center is committed to maintaining professional testing standards and practices and safeguarding the confidentiality of student records. The UC Santa Barbara Testing Center adheres to academic integrity policies set forth by the UC Santa Barbara Office of Student Conduct.
Testing Center
CORE Values
Communication: We are committed to fostering an environment with consistent, open and honest communication that encourages interactive and respectful dialogue with students, faculty, staff, and members of the community.
Optimism: We are committed to creating opportunities that support the individual educational journey by modeling positive, flexible attitudes that empower others to be independent and driven.
Respect: We are committed to demonstrating respect for all individuals equally by building a foundation of mutual trust, acceptance, understanding, and accountability.
Excellence: We are committed to achieving excellence through continuous improvement of services through collaboration, empowerment, and innovation.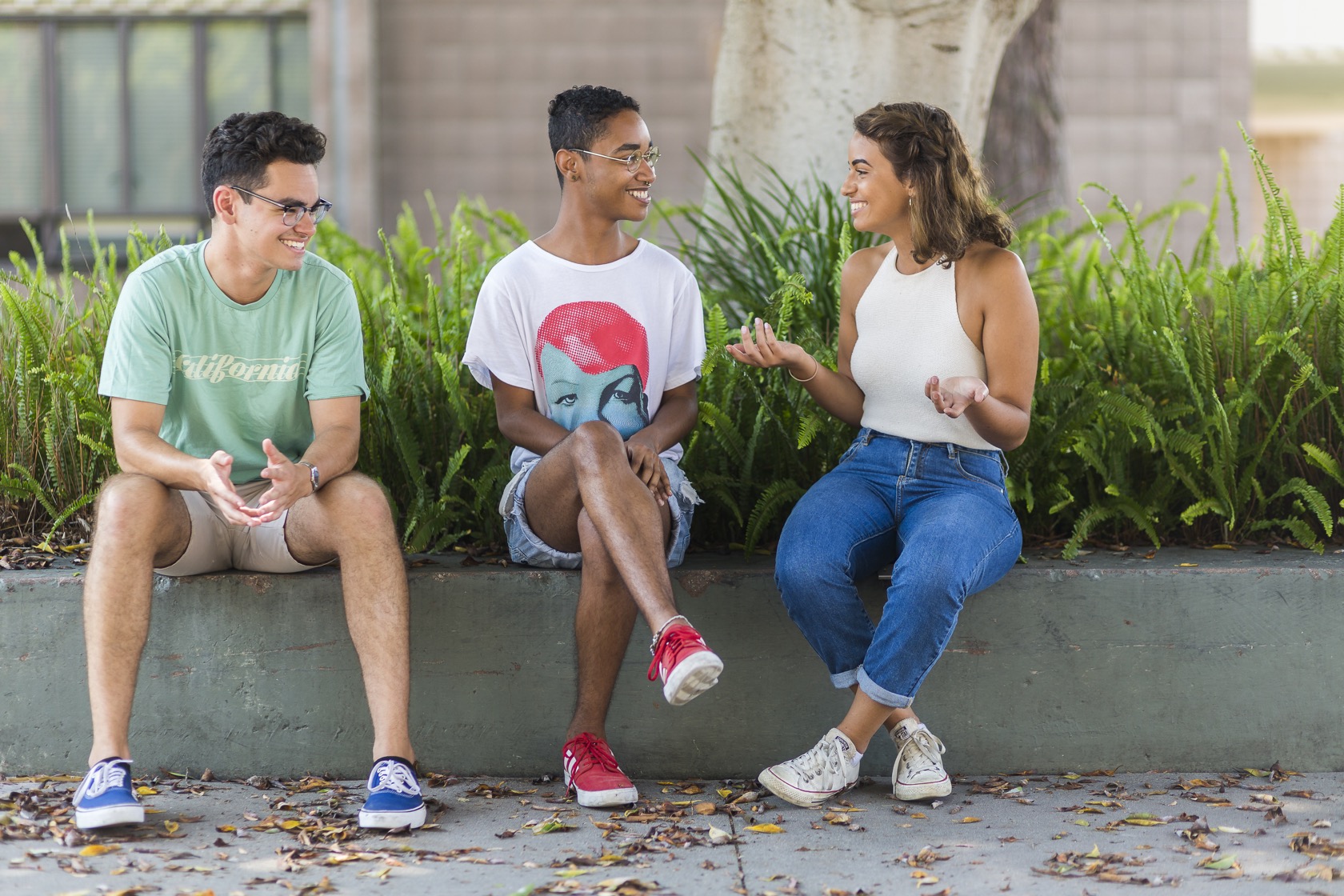 Hours
The Testing Center hours are as follows:
Monday - Thursday: 8:00 a.m. – 8:00 p.m.
Fridays: 8:00 a.m. to 5:00 p.m.
Monday - Saturday (Final exams only): 7:45 a.m. – 10:30 p.m.
Please note: Exams must start and end within the Testing Center business hours. You will not be allowed to stay and finish your test after the Testing Center closes. Operating hours during final exams change to 7:45 am to 10:30 pm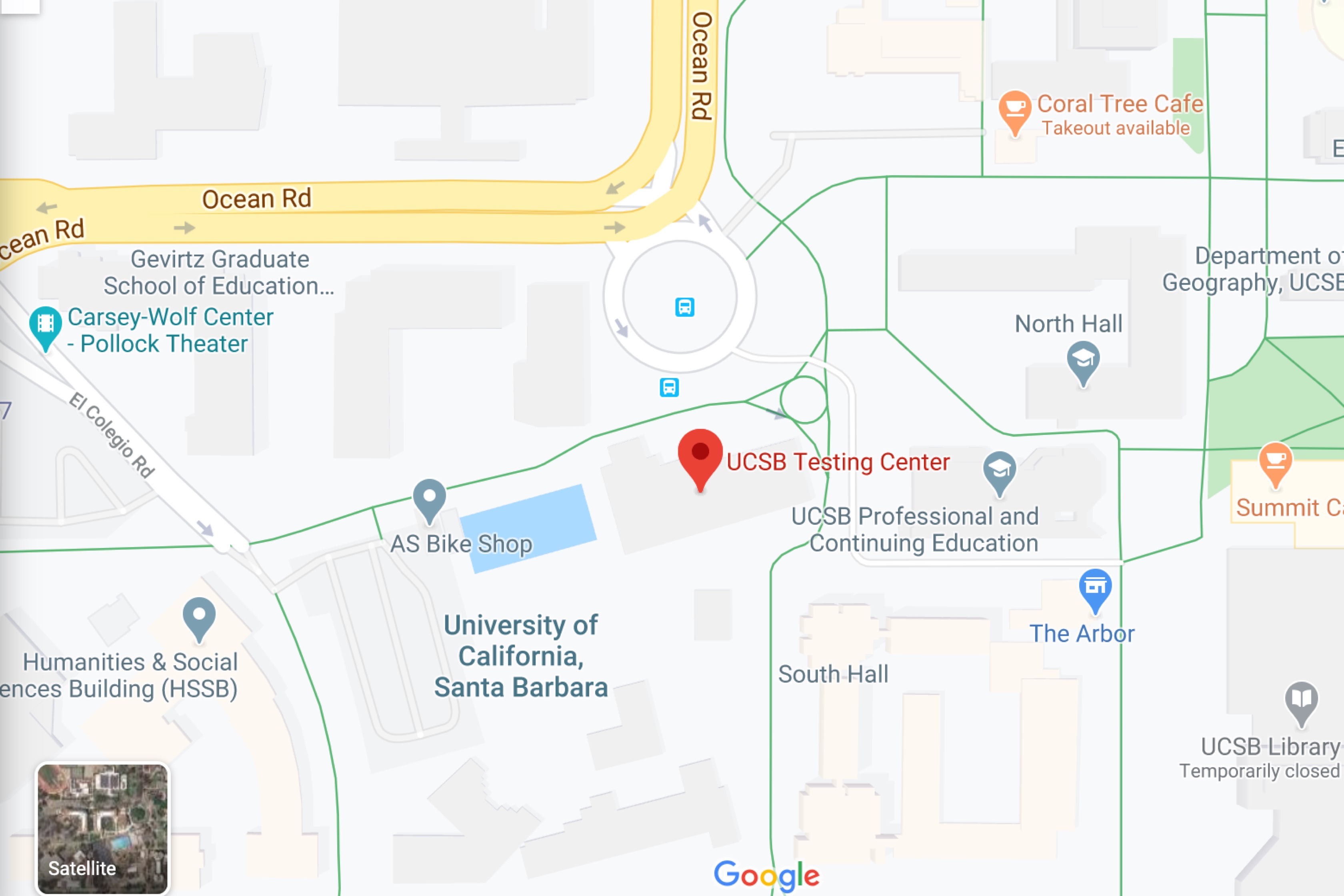 Location
The Testing Center is inside the Old Gym (Building 479), which is located south of the bus loop and northwest of South Hall.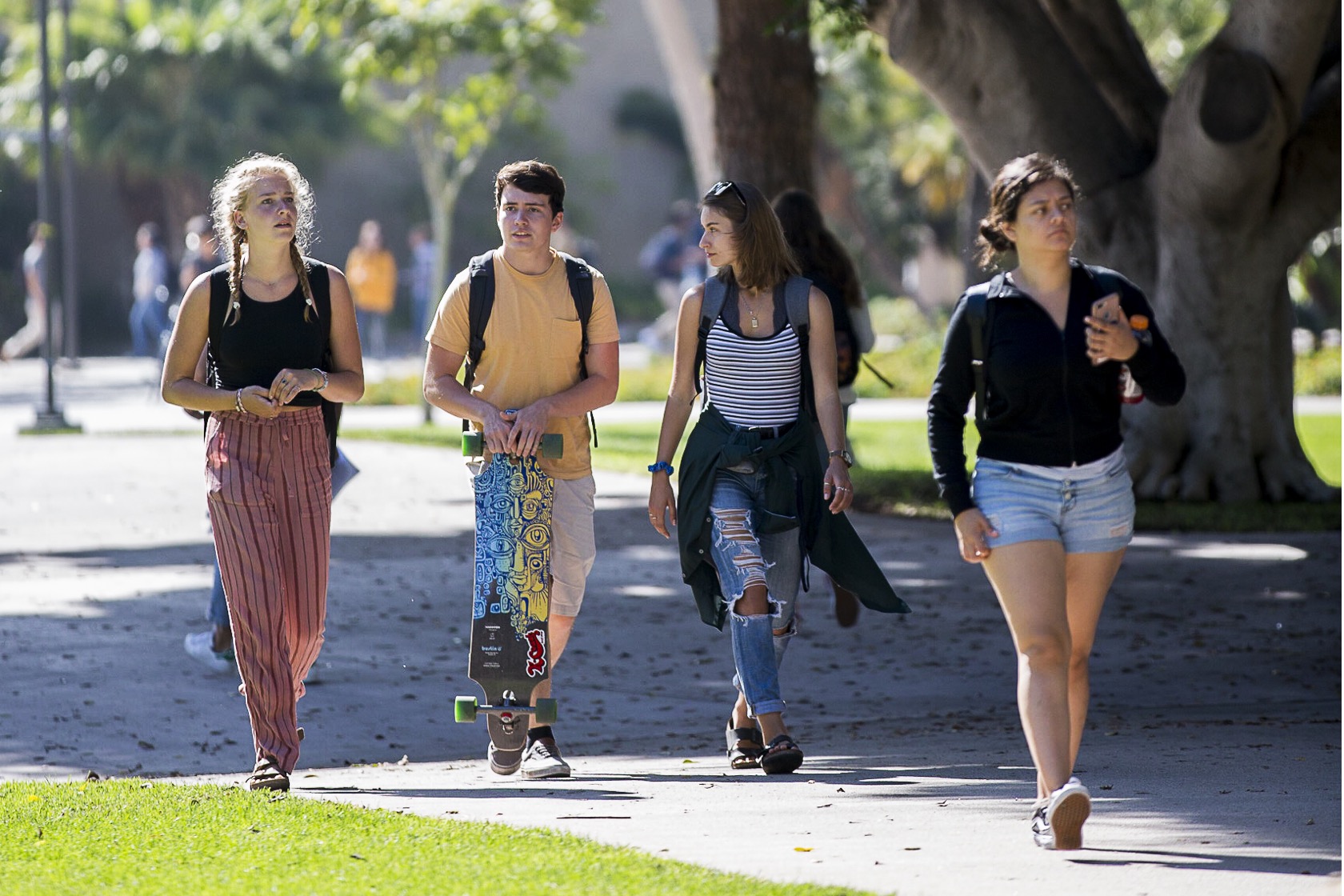 Contact Us
Have questions about testing services, new requests or existing requests? Let's talk about how the Testing Center can help. You can contact the Testing Center by phone at (805) 893-7001 or via support@testingcenter.ucsb.edu